Simulators for firefighting assaults
Our extinguishing assault simulators can be used to train complete extinguishing assaults in missions including multiple fire targets as well as smaller apartment fire practices. Aside from multi-unit training these simulators can be used for search and rescue practices as well.
Fires can use either traditional chipboard or liquid gas as fuel.
For both professional and voluntary firefighters for basic and supporting upkeep training. The simulators are well suited for for example emergency service personnels' hot training.
Placing the firefighting simulator
Simulators designed for extinguishing assault practice, that use chipboard as fuel, must be located in a designated training area due to smoke. These simulators are usually solid constructions, that require space around them and functioning waste management.
Versatile training possibilities
Alongside basic skills, a firefighter must practice demanding firefighting and rescue missions. These simulators are designed with multiple fire targets and can be used for training multiple units alongside each other. Cross-departmental authority training and investigations for fire's reasons can be practised in these
simulators.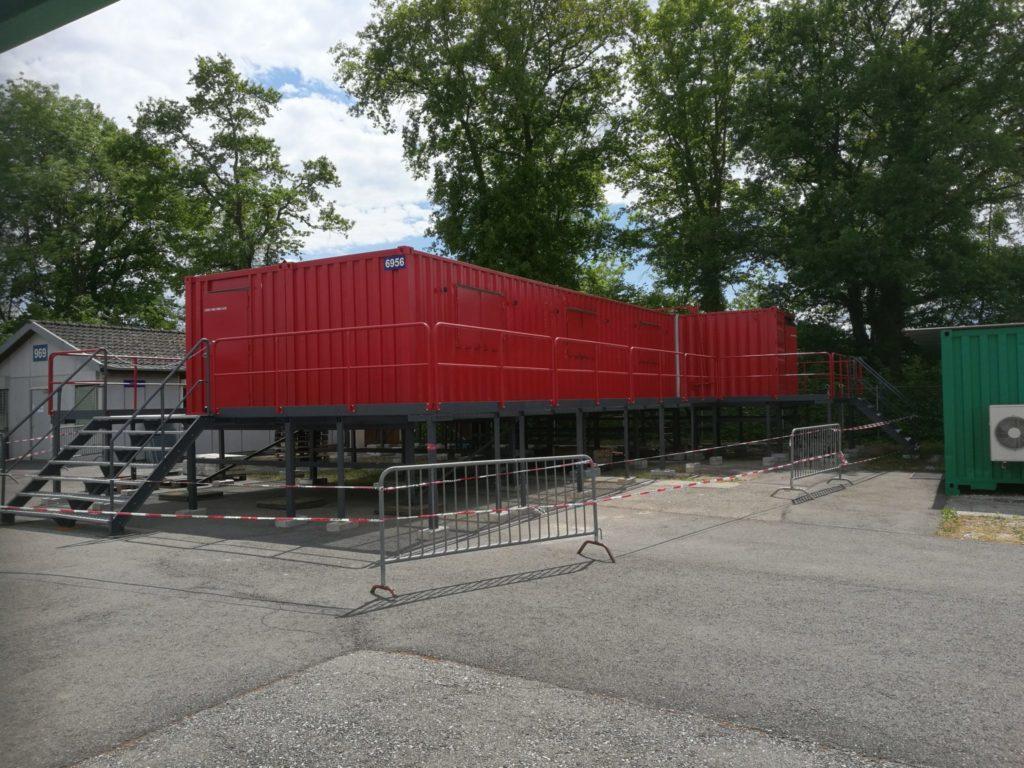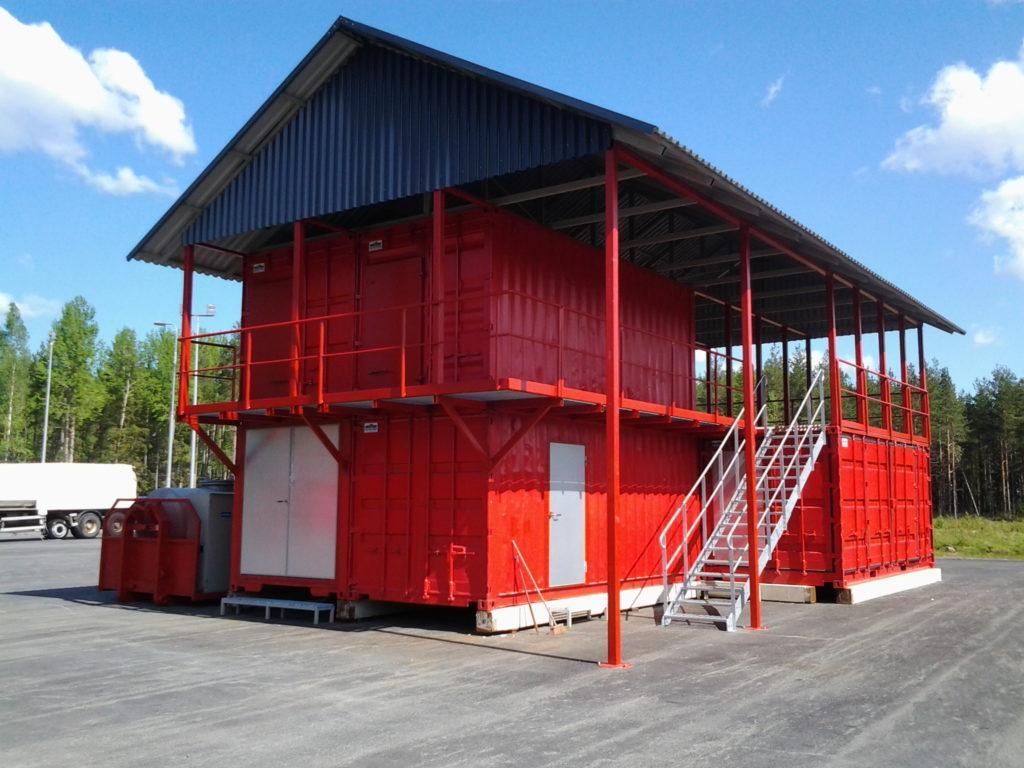 We have manufactured these extinguishing assault simulators for Emergency Services Colleges and also
for example CERN Nuclear Research Centre in Geneva, Switzerland.