Apartment firefighting simulators
Firefighting simulators designed for apartment fire practice are built out of steel and mainly designed for basic training of firefighters.
In these simulators teaching and training the following is easy and safe.
-Reading and recognising signs of fire
-Using a pressure hose
-Smoke ventilation
Both liquid gas or chipboard can be used as fuel for training fires.
Designed for professional and voluntary firefighters for their basic and supporting upkeep training. Apartment firefighting simulator is well suited for so called hot training.
Apartment firefighting simulator, that use chipboard as fuel must be located in a training area due to smoke.
For teaching and training firefighting skills
Among the basic skills of any firefighter is the efficient use of pressure hose. In an apartment firefighting simulator these skills of using water mist to extinguish fires in different stages of burning can be taught and trained in safe and controlled conditions. Swift extinguishing effect and minimal water damage ensure safe and successful extinguishing situation.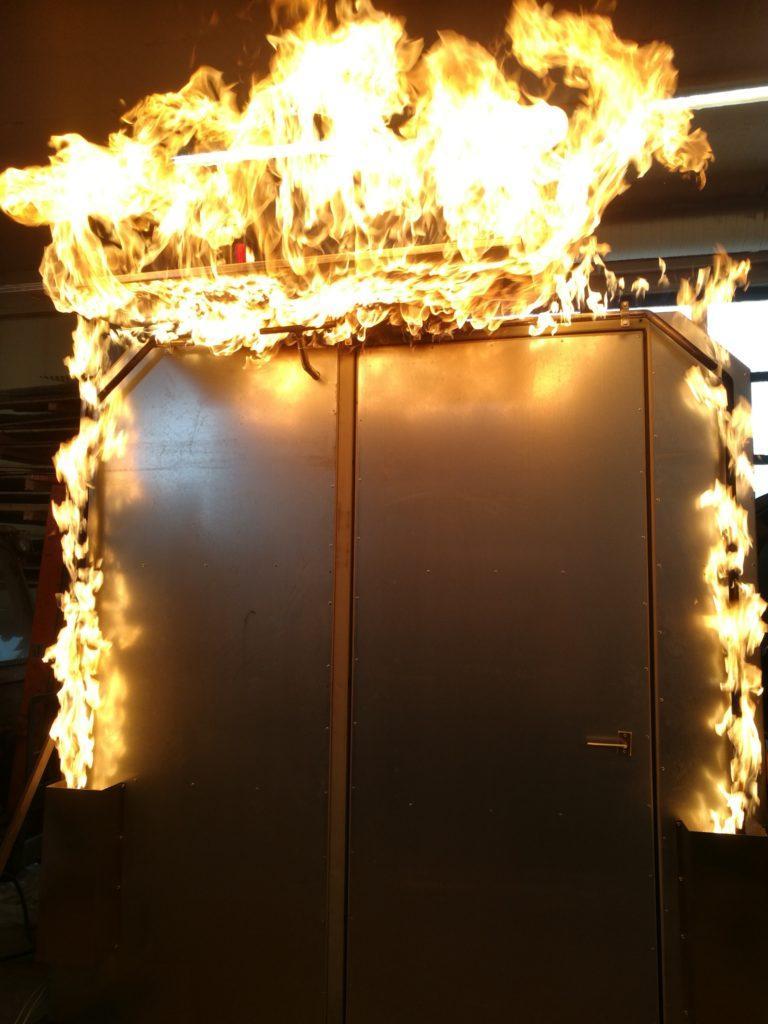 We have designed and built apartment fire fighting simulators since early-1990. Our simulators are in use in both Finland and multiple all across the world as well.